Covid-19 update 02 November 2020
Following the Prime Ministers announcement on the 31st October, Ridentes will remain open during the next lockdown period.
The same COVID screening will be in place along with our robust cross infection procedures to keep both staff and patients safe during their visit.
Please do not attend if you have any symptoms of Coronovirus. Call us or email us to cancel and we will happily re-book your appointment for you.
Please Click Here to read how we've made changes to the way we work to keep our patients and staff safe.
Stay safe everyone!
Welcome To Ridentes
Ridentes is a private dental practice in Kidlington, just north of the Oxford ring road, allowing easy access by road and public transport.
We offer a comprehensive range of dental services, our dentists are either specialists or have a special interest in their field. Meet our Team here.
Our dedicated team aims to offer all our patients a high quality service in a safe, relaxed and caring environment. Our goal is to give you the smile you've always wanted, with all your dental needs catered for under one roof.
Invisalign Clear Braces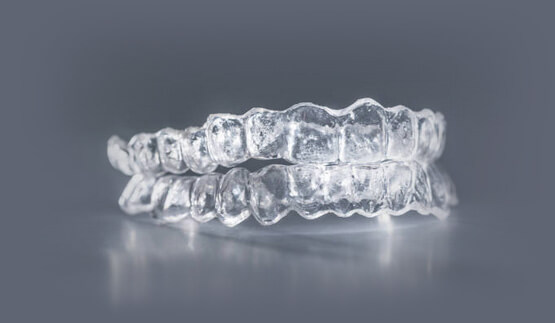 Unlike traditional fixed braces, Invisalign clear aligners are removable and nearly invisible.
Treatment starts from about £3000 and we offer a range of payment plans to make the process affordable.
Invisalign lets you straighten your teeth whilst getting on with your life.
Find Out More
Our Testimonials
I found the practice v. friendly, efficient and professional and would highly recommend the practice to family/friends or anyone. The staff and practice are great. Treatment has been v. successful for my eldest daughter and my second daughter is in the middle of treatment which is going v. well. We look forwards to our visits.

H.W.

This practice has changed my life! Brilliant service, never an issue with emergency appointments and always happy, helpful + friendly staff. Highly recommend Ridentes for children + adults.

J.C.

I found the treatment I received was to a very good standard and made the process of having braces much easier. During the treatment, I was always made to feel comfortable. I was also informed about the requirements and what should be expected of me during treatment.

C.M.

It has been a great experience. My teeth have changed massively over the last 15 months. The orthodontists have been very helpful in treating me. They have explained everything very well to me so I know what I can do on my part. All round very good treatment.

F.Y.

I've been very well looked after, my teeth look so good now! The staff are very nice and respectful.

Anon

Very pleased with the treatment given to my son. Reception staff are very polite and very helpful when trying to book appointments. Printed reminders are fab to stick in the diary. We have had a positive experience with Ridentes. Thank you!!

A.D.

The orthodontist has been excellent, friendly, professional and helpful. Thank you very much.

B.B-T.

From the very 1st visit we were welcomed into a very calming environment and Grace was treated as an individual. Every step was explained fully to us and appointments were very easy to make and always very friendly, helpful staff – nothing too much trouble.

G.D.

*Fantastic service from start to finish. *Clear explanation of benefits + risks so there were no "nasty" surprises. *Friendly and accommodating team. *Appointments, even at short notice, always easy to get.

S.E.

I am very pleased with how my treatment has gone. I have been given a very professional service every time and would highly recommend Ridentes to other people! Loving my new smile.

I D-S